Smoking is one of the largest preventable causes of disease and premature death in the United States.
Sponsored by the American Cancer Society,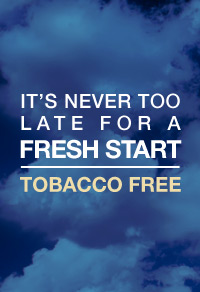 the Freshstart program is designed to help participants stop smoking. In a series of four classes being held at Memorial Hermann Northwest Hospital, you can take part in the Freshstart program for free and start your way on a healthier you.
The classes are being held on four consecutive Mondays between 2 PM and 3 PM, starting November 4, 2013 at the South Tower Classroom A at Memorial Hermann Northwest Hospital located at 1635 N. Loop West, Houston. All classes are required to complete the program.
Registration is required and space is limited. Call 713-222-CARE (2273).