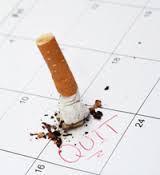 The Centers for Disease Control and Prevention (CDC) announced last week that smoking rates have continued to improve. In the 2013 survey, 17.8% of US adults smoked. This is down from 20.9% in 2005 and 42.4% in 1965. The goal is under 12% by 2020. Currently, there are about 42.1 million smokers in the United States.
Not only are fewer adults smoking, but the average consumption has decreased to 14.2 cigarettes daily in 2013 compared to 16.7 cigarettes daily in 2005. Also, current smokers are less likely to smoke every day compared to previous years.
The prevalence of smokers is highest in adults aged 25 to 44 (20.1%) and lowest in those over age 65 (8.8%). Men outnumber women smokers (20.5% versus 15.3%). Less than 2% of physicians smoke.
Tobacco has come under increased scrutiny as more than 30 states and hundreds of cities have restricted sales or places where people can smoke. Companies, such as CVS Health, have also dropped tobacco products from their shelves. Smoking is associated with a number of health conditions, including emphysema and lung cancer.