Tobacco use is reported as the leading cause of preventable illness and death in our country, with more than 400,000 deaths attributable to the use of tobacco products each year in the United States. It is estimated that about 70% of smokers report that they want to quit.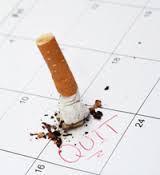 Researchers from the UK found evidence suggesting that integrating CT screening for lung cancer with evidence-based smoking cessation interventions could prompt quitting in motivated high-risk smokers.
Amongst the participants in the UK Lung Cancer Screening Trial (UKLS), 1546 current smokers were randomized to receive either screening low-dose CT (LDCT) or no LDCT. The researchers found that those who underwent LDCT were more likely to quit. Specifically, those who received an initial LDCT were over twice as likely (adjusted OR 2.38, CI 1.56-3.64, p<0.001) to quit within two weeks and 60% more likely (adjusted OR 1.60, CI 1.17-2.18, p=0.003) to have remained smoke-free at up to two years. Those who needed additional LDCT (because the initial study was abnormal) were over twice as likely (adjusted OR 2.29, CI 1.62-3.22, p=0.007) as controls and over twice as likely (adjusted OR 2.43, CI 1.54-3.84, p<0.001) as those getting a negative result.
Thus, even getting a negative LDC T was not a "license to smoke," but an abnormal scan provided additional stimulus to quitting over and above that of screening participation. These results mirror the results from the Danish Lung Cancer Screening Trial and the US National Lung Screening Trial.